2019 Visit to FundaMaya by a grandmother and granddaughter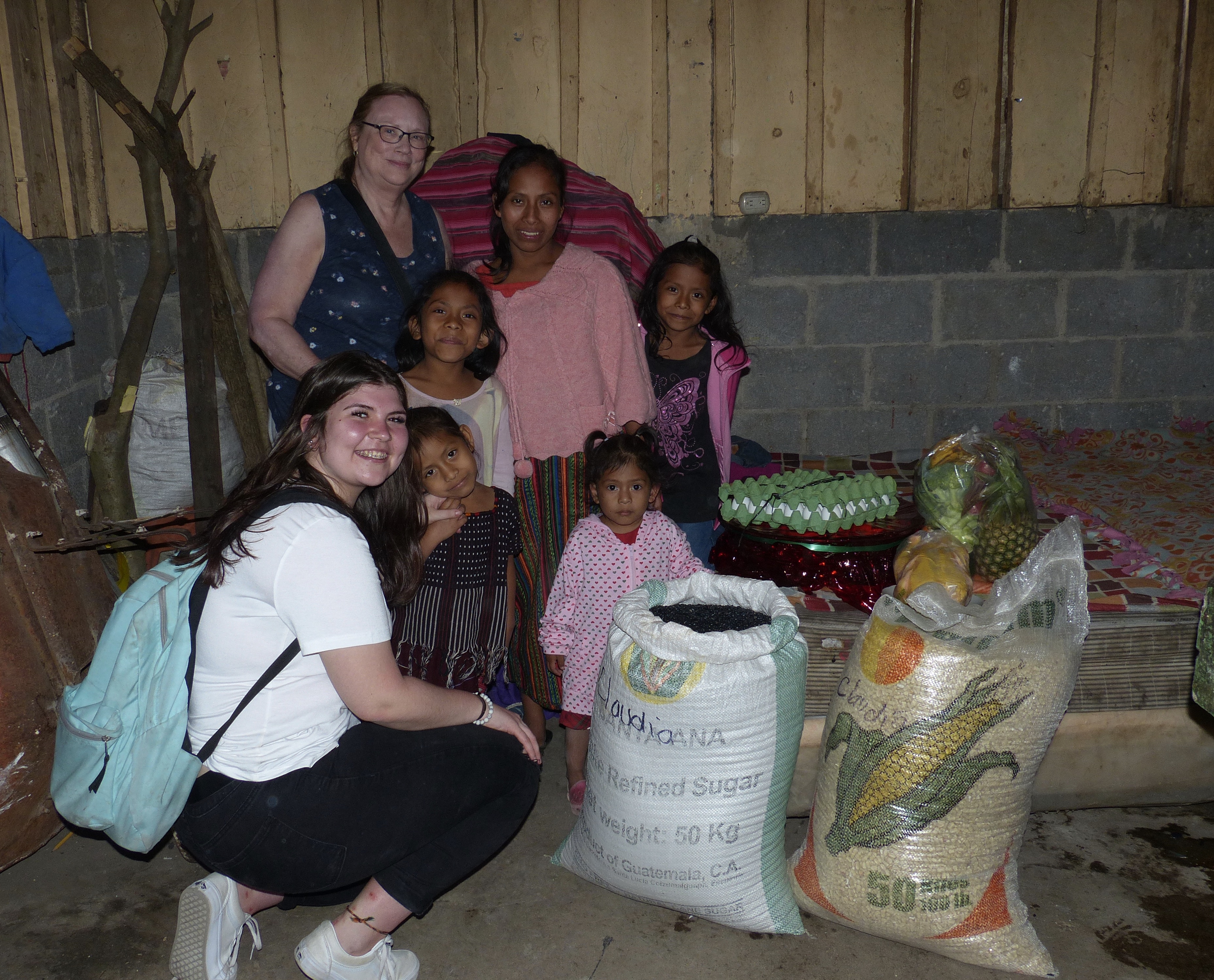 What another heartwarming and humbling experience! Having travelled to Panajachel with a Mayan Families Canada group in 2017, my granddaughter and I longed to return. In March of 2019 we ventured down on our own and reconnected with FundaMaya. We were warmly welcomed to the office by all the staff who spent time telling us about their work and answering our questions. This is such a dedicated, hard-working group committed to immediate support of their clients as well as assisting them to improve their future.

We again had the privilege to visit with the children in the preschools and were treated to traditional dances and songs. At the elderly lunch program, we shared a delicious meal of pumpkin soup and tamales while visiting with these gracious ancianas. We didn't speak Kakchiquel and they didn't speak English but there were lots of smiles, thumbs up, and enthusiastic nods to go around. We sponsor two children to attend school and had the opportunity to visit with them and their family. These visits are so special in having that time to get to know each other more and to share stories and laughter.

We spent time socializing with cats and dogs rescued by FundaMaya. Guatemala Hope for the Animals is working hard to find homes in the US or Canada for these animals that would otherwise be on the street starving and often abused.

We live in privilege that allows us to play a small part in assisting others. On this trip, we received the greater gift of spending time with individuals who despite the challenges of their life offer up such strength, warmth and welcome.

Both FundaMaya and Guatemala Hope for Animals welcome volunteers. It is an opportunity that will fill your heart!