About Us
Helping indigenous families in rural Guatemala...one child at a time; one family at a time.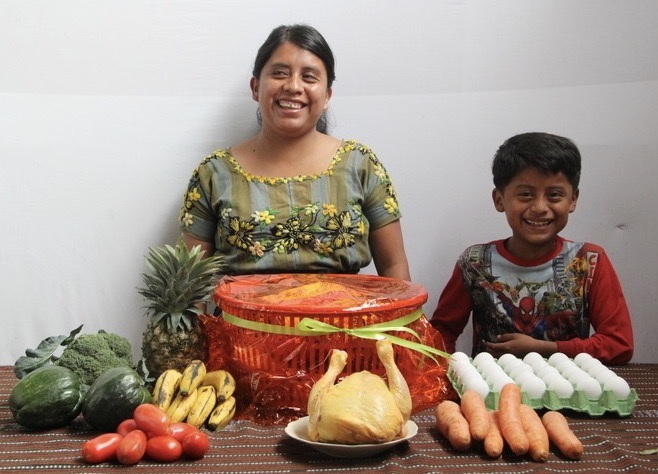 FundaMaya Canada
(registered in Canada as
Canadian Friends of FundaMaya Association
) is our new name for Mayan Families Canada. This charitable organization was co-founded by Robin Pawliuk and her daughter, Leigh Born. Robin is a retired high school teacher living in Vancouver, BC and Leigh is pursuing her humanitarian focus and working in the non-profit sector.
After several trips to Guatemala, they discovered a huge need in many of the indigenous Mayan families for basic necessities such as clothing, schooling, and housing. They have concentrated their humanitarian efforts in rural communities in the Lake Atitlan area.

Also part of the FundaMaya Canada team are Robin's husband, David Pawliuk and Leigh's husband, Tyler Born. David takes care of the organization's finances. Tyler, an electrical engineer from Edmonton, manages online functions for donation processing, tax receipting, and others.


Also working with FundaMaya Canada are Lynne Murray, a recently retired teacher, and her retired lawyer husband, David Perry. Lynne and David live in Parksville, BC.

Lois Reimer and Shawn Mayzes have recently joined our team. Lois has been a donor since 2015 and joined our team in early 2019. She will be working on providing current information on donation options and specific needs for our Mayan families on the website. Shawn outside of his busy schedule as a Director of Technology has volunteered his time and skills to work on the creation and maintenance of our new website.
FundaMaya Canada's program goals are to alleviate poverty and advance education. We work with our service provider, Fundación Familia Maya (FundaMaya) in Guatemala to meet many basic needs: sponsor a child's education; purchase food; meet emergency medical needs; purchase a safe and fuel-efficient stove or a water filter; or undertake home repairs and rebuilds.
FundaMaya Canada's service provider,
Fundamaya
, is based in Panajachel on Lake Atitlan. All of the individuals working for this organization are from the indigenous community or else have lived and been involved with the indigenous community in Guatemala for many years. All are able to respond in a personal way to the immediate and real needs of this community. They provide informed insight and direction into the projects that are undertaken by FundaMaya Canada. More information on this Guatemalan organization may be found at:
www.fundamaya.org