About Us
Helping indigenous families in rural Guatemala...one child at a time; one family at a time.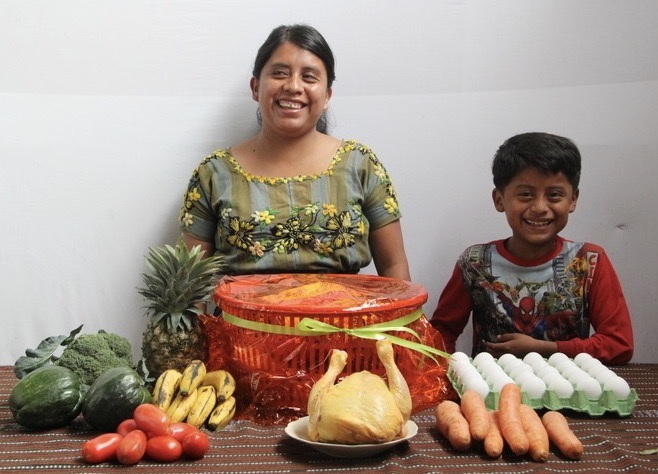 FundaMaya Canada
is a charitable organization registered in Canada under the name
Canadian Friends of FundaMaya Association.
FundaMaya Canada was co-founded by Robin Pawliuk and her daughter, Leigh Born, in 2005 under the name Mayan Families Canada. Along with their respective husbands, David Pawliuk and Tyler Born, and close friends, Lynne Murray and David Perry, they developed an amazing legacy over the next 15 years. They stepped back in 2021 to pursue family and retirement interests.
FundaMaya Canada
is managed by the following team of volunteers:
Lois B. Reimer
, President and Board Chair, joined the board in early 2019 taking on the day-to-day management activities with the support of the past board. Lois has worked closely with Fundación Familia Maya since joining the board. She is a Certified Management Account and has a Master's Degree in Business Administration. She is retired and has 40+ years experience in financial management, human resources, and operations. She has over 17 years board experience, the majority in the Board Chair role.
Dale Duncan,
Vice-President and Vice-Chair, joined the board in June 2023. She had 11 years experience in a similar role with an Ontario-based charity. Dale has volunteered with Fundamaya in Guatemala for 11 years as well as doing Canadian-based fundraising for their programs. Dale is retired and pursues her artistic career as well as her volunteer work.
Bob Murray,
Treasurer, joined the board in 2021. Bob has previous experience with Fundación Familia Maya volunteering time in 2008 to develop their budget and prior years' financial reports. Bob is a Certified Management Accountant. Bob is retired and has 30+ years in Financial, Accounting, and Management positions. Bob has served on non-profit boards.
Erin Reimer-Mayzes
, Secretary, joined the board in 2021. Erin has Therapeutic Recreation and Classroom and Community Support diplomas and currently works as an education assistant.
Erin has previous experience serving on a non-profit board.
McKayla Reimer,
General Support, joined the board in 2021. She is a college student pursuing a degree in psychology. McKayla is new to serving on a board and looking forward to learning from and contributing to the experience. She volunteered in Guatemala in 2017 and 2019.
Trista Madsen
, General Support, joined the board in June 2023. Trista is from Christian Island, Ontario. She has been volunteering with Fundamaya in Guatemala for over 5 years, helping with the needs of the preschool children. She has experience with personal fundraising campaigns, most recently involving her Christian Island community in providing Christmas toys for our Guatemalan families.
Adrian Myers
, General Support, joined the board in October 2023. Adrian holds a Master of Business Administration and a PhD in Anthropology and works as the Strategic Advisor to the CEO of a public utility in British Columbia. He lives in Vancouver with his wife and three children.
All of the board have a love for Guatemala and its people, and continue to personally support students or various programs.
FundaMaya Canada's program goals are to alleviate poverty and advance education. We work with our service provider, Fundación Familia Maya (Fundamaya) in Guatemala to meet many basic needs: sponsor a child's education; purchase food; meet emergency medical needs; provide safe and fuel-efficient stoves or a water filter; or undertake home repairs and rebuilds.
FundaMaya Canada's service provider,
Fundamaya
, is based in Panajachel on Lake Atitlan. All of the individuals working for this organization are either from the indigenous community or have lived and been involved with the indigenous community in Guatemala for many years. All are able to respond in a personal way to the immediate and real needs of this community. They provide informed insight and direction into the projects that are undertaken by FundaMaya Canada. More information on this Guatemalan organization may be found at:
www.fundamaya.org