How you helped!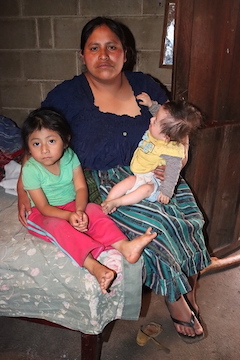 Our heartfelt thanks for the support throughout this last fiscal year. We are honoured by the commitment of donors, board volunteers and the hard work and support provided by the staff Fundación Familia Maya (Fundamaya) in Guatemala. This work could not be done without you!
We received $75,956 in donations. Although this was a reduction of 13% ($11,575) in total donations, it is not surprising given the continuing impact of the pandemic on the economy and the upsurge in other global needs.
During this year, school sponsorship increased to 31 students and then dropped to 28 as 3 students left school to seek work to help their families. The price increases felt in our home countries have impacted Guatemala as well putting even more stress on our families. There are many students hoping to receive a school sponsorship. It is the only path to breaking the cycle of poverty for their future and that of their families and community.
We currently sponsor 8 elders. Sadly, 2 our elders passed this year and are sorely missed by their families, community, and Fundamaya family. There are many elders waiting for a sponsorship that provides food security and emotional support. So many have no family support and are unable to work to provide for themselves.
Our administrative overhead remains less than 1% at 0.57%. These payments are for the provincial Society annual filing fee as well as processing fees for web hosting, banking, PayPal, Canada Helps, and wire transfer fees. FundaMaya Canada remains 100% volunteer operated.
Medical aid in the amount of $12,912 and Emergency food in the amount of $10,160 was provided to our families this year. $29,977 was distributed for assistance with rent, electrical and water bills, internet, cell phones, tablets, beds, tables, other household needs, clothing, and celebrations. A gift in kind donation of sewing machines supported the women learning new skills in the Fundamaya sewing classes.
All this has been accomplished thanks to you!
Sincerely on behalf of the FundaMaya Canada board,
Lois B. Reimer, Board Chair