Update on FundaMaya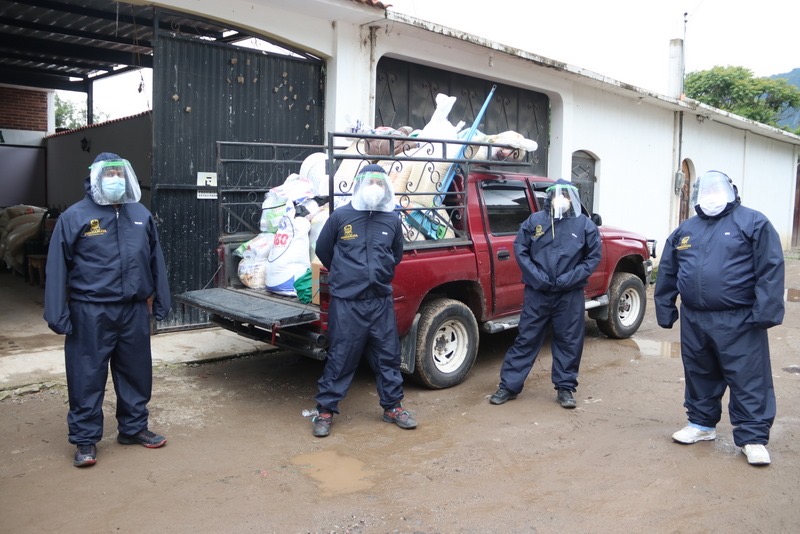 Thank you for your patience and support while the office was in shutdown. The continued commitment to sponsorships and emergent needs is greatly appreciated as these families struggle through the impact of the pandemic.
After several weeks of staff being quarantined, the office has now reopened. Of the five diagnosed, only two became ill and are now doing well. Those that have returned to the office received a certificate from the local health centre to confirm that they could end their isolation. FundaMaya Canada is very proud to be working with such a dedicated team.
During the shutdown, staff were working at home checking in with families to assess needs, arrange medical appointments where needed and support students. Deliveries could not be made during this time but have resumed this week. It will take some time to visit all the villages and get updates.
If you have not had an update on a donation or have any concerns about your student, elder, or families, please let us know at
lois@fundamayacanada.ca.
We are in constant communication with FundaMaya and will keep on top of your inquiries.
The FundaMaya staff are diligently working through all communications and it may take a couple of weeks to work through the backlog, make deliveries, and take and upload photos. This is a small group of people doing a tremendous amount of work! Your understanding is appreciated.
Guatemala Corona Virus Statistics Update
As of August 25th, 70,769 cases have been reported. 50,692 have recovered and there have been 2,649 deaths. Given that rural populations are unable to afford testing or medical care, this number is likely understated. To date, we are not aware of any of our families contracting the virus.
Greatest Needs!
It has been 5.5 months since the lockdown in Guatemala, the needs of the families only grow as opportunities to earn an income remain few. The economy of the Lake Atitlan area is predominantly dependent on tourism which has been non-existent since the lockdown mid-March.
Food remains the greatest need. Starvation is a bigger fear than the virus. FundaMaya concentrates on providing basic staples that will last the longest: rice, beans, corn and eggs. For one month $128 CAD will feed a family of four and $201 will feed a family of six. Garden boxes may be purchased for $167 which will provide the family with greens and herbs common to the Guatemalan diet (not all families have the space for these boxes; please check with us before donating).
Many families are in arrears for rent or utility bills. Students who cannot pay for internet fees are not able to access their classes or teacher support.
Donations to meet these needs are greatly appreciated. They may be made to support your sponsored family, to the emergency food fund, or to the greatest need. These may be made at
www.fundamayacanada.ca/donate.
Please ensure you note in the detail box how you wish your donation to be processed.
Thank you for all that you do to help; thank you for caring.
Stay well; stay safe; stay strong.